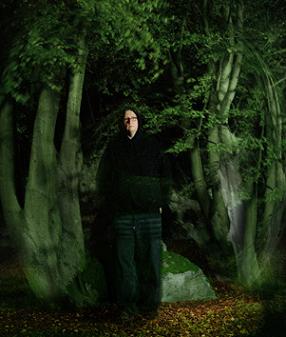 Anders Ilar currently lives in Göteborg on the swedish westcoast. He was born in december 1973 and grew up in Ludvika, a little town surrounded by deep woods and lakes. He started playing piano when he was six years old but soon lost interest after he started taking lessons. Instead he took an interest in electronic music and spent most of his time making music with synthezisers, sequensers and drummachines. During the late 80's and 90's he was involved in several projects with friends and he released several demotapes in very limited editions. He also played live at local parties. By 1997 he was bored with making music and decided to get rid off his machinery and quit. Instead he focused on deejaying and buying records. In 1999/2000 he started his recordlabel pinesky (wich so far only did one release) and started producing music again. This time with a computer as only instrument. Anders Ilar's first 12" was released under the his Rend moniker on Cologne based label Plong!. Later he got in contact with Shitkatapult and was convinced to release under his real name.
Story in progress...
Anders Ilar @ Club Robot - Gothenburg - 050512
Next EP on
Narita Records
, [nrt06] Anders Ilar - Nightwidth (September 2005).