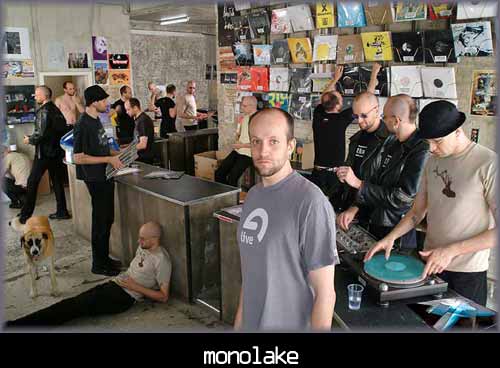 Monolake Live @ JJJ the Club FM Feb-04-2006
Monolake aka Robert Henke has been making electronic music since he was young and saved all his money for a juno 6 while still in highschool. He began to make music as Monolake with friend Gerhard in the nineties until Gerhard went on to develop the Ableton company to make music software. Monolake has been Robert's solo project until 2004 when Thorsten Profrock joined in.
Eso si que es sacarle partido a la criatura. Así es como el maestro Monolake demuestra como realizar un set con Ableton, de ruta por medio mundo, y en este caso particular, para la radio australiana JJJ. Un extenso repaso a los temas aparecidos en sus ultimos maxis, y enlatados en forma de CD bajo el nombre de Polygon_Cities.