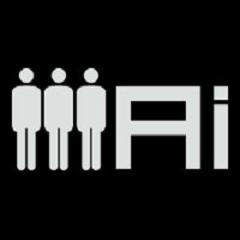 Thursday june 29th 2006 / dijous 29 de juny 2006
00:00h
JACEN SOLO (AI / London) live!
ZERO (Immolate/ Barcelona)
FIBLA DJ (spa.RK/ Barcelona)
Father Morgan visuals (Copenhague)
Just 10 days after the biggest music event in Barcelona, immersed on post-Sonar hangover, a very special night with one of the labels that contributed to the return of Detroit sound to our lives… Jacen Solo is one of their best representative, so don't miss it if you're still around! Zero and Fibla djs will be contributing with their special selected tunes, and Danish Father Morgan will be helping all of them with his gorgeous visuals. A one-off night, as usual!
LA [2] c/ Nou de la Rambla 111 Metro: Paral.lel (L3)
8 eur drink incl
more info:
http://www.sala-apolo.com
http://www.airecords.com
http://www.sparkreleases.com
As an advance to his live set tomorrow, you can download this one from april: Jacen Solo Headspace set
Also, there is an interview done to present his album debut 'Virgo', last year:
Where and when did you begin working on music? I was a vinyl junkie by the age of 12 and started messing around with music production a couple of years later. I had a friend with a small set-up in his garage, which included an old Atari, basic Cubase, a sampler, a midi controller and a sound module, and this was where I started to learn how to construct music. He went to the Brits school so I left the technical side to him and concentrated on beat making and trying to learn which keys sounded nice to my ears. As time went by I absorbed more and more and before long I started to work with other people and soon realised that it was no longer just a hobby but a passion.
What are your inspirations / influences? Life itself both inspires, and influences me, and my music. People have said that certain tracks Ive made have reminded them of something from the past, but usually are not quite sure what, and that's how I like it. I am definitely inspired by artists and producers from my record collection, Techno pioneers like B12, Stasis, Kenny Larkin and Carl Craig, as well as later additions from Vince Watson, Aril Brikha, and Arne Weinberg. On the Electro side I take inspiration from the old school sounds of Dynamix II, Kraftwerk, and UR, alongside some of todays quality producers like Andy Jaggers, Microthol, and Anrea Parker.
What are your top 5 albums of all time? [Any genre]
- Artificial Intelligence (Various)
- Virgo (Virgo)- Virtual Sex (Various)
- Another Side (Fingers Inc)
- Selected Ambient Works 85-92 (Aphex Twin)
What is your favourite track?
Acid Eiffel – Choice (Laurent Garnier & Shazz)
What other labels do you like and why? Im just starting to get back into my record shopping and so am still discovering new labels all the time. Ive been very impressed with the material coming from Headspace with tracks from Vince Watson, Arne Weinberg, Dan Curtin, Derek Carr, and Tom Churchill, and I think they are the label to watch in terms of deep Detroit inspired Techno. For Electro Im loving some of the Touching Bass stuff, and both Pyramid Transmissions and Trust Technologies are both slowly but surely working their way into my sets. All in all I think the state of the scene, musically, is in great shape.
Is your interest just in electronic music or do you have a broader taste? Does anyone like just one kind of music? Im like most people really, if its sunny and hot I might stick a Bob Marley CD on, or maybe some Roy Ayers to suit the mood. I usually go in waves where I might get stuck into a Hip Hop album for a while then switch it for some banging acid, it really comes down to mood and state of mind. I think good music is good music, regardless of genre, and that's why my collection ranges from 60 bpm Jazz to 160 bpm D&B.
Any news on new future releases? My debut album on AI first and foremost, out in June Ive been told now. The project has been a couple of years in the making and Im very excited to see how it will be received. Aside from that I have a couple of remixes on the go for later this year and into 2006 as well as the launch of a double LP series through my company Musik4Life. The series is called 'Life Works' and will feature various artists and friends, with confirmed involvement from Arne Weinberg, ADJ, and includes previously unreleased material from Mysteron.Volume 1 is scheduled for August/September 2005.
Can you tell us what equipment and software you use? I work on a powerful pc using Reason rewired into Cubase SX, with about 100 gig of plug-ins and refills. The majority of my music comes from triggering the onboard sounds with my Yamaha Keyboard and sequencing within Cubase and Reason but I like to add to the mix with a little outboard gear including the Nord Lead Synth, the Emu Proteus, and the Novation Basestation. I used to borrow an 808 and a 303 but thanks to the wonder of electronic technology I now have all the individual kit sounds and samples within refills and plugins!
How did your relationship with ai begin, did you send a demo etc? The guys at AI have a connection with my hometown and we share some mutual friends. It was one of these friends (thanks Joe!) who suggested that I contact AI after hearing some of my demos and gave me the contact details. After a couple of chats on the phone it was clear to me that I wanted to get onboard, from both a creative and design point of view. I sent in a 14 track demo cd which eventually got short-listed for the 'Forbbiden Medicine' EP. The rest is history as they say.
If you were a robot where would you work and what would your name be? My name would be Deckard Cannabinoid and I would work 2 jobs. In the week I would work for the government and be responsible for the 'retirement' of untalented pop wannabes, fakes, and the general useless people that fill up the top 40 (watch out Mr Beddingfield!). At the weekends, still working for the government, Id be responsible for trimming the buds of the marijuana plants grown for distribution to citizens. My particular job description would be to pick the best buds from the tops and trim them down, before sending them off to various electronic music producers around the world as a reward for services to the industry.